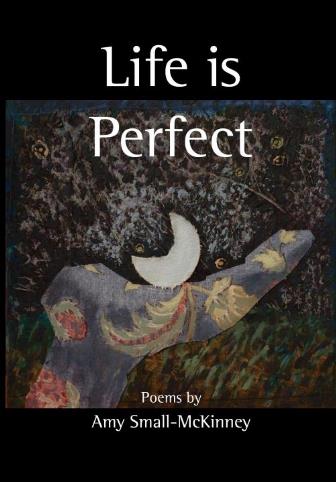 Amy Small-McKinney has published two chapbooks of poetry, Body of Surrender (2004) and Clear Moon, Frost (2009), both with Finishing Line Press. Her work has appeared in numerous journals, among them The Cortland Review, The Pedestal Magazine, upstreet, Blue Fifth Review, SAND Berlin's English Literary Journal, Switchback (U of SF), and LIPS Magazine. In Fall 2012, her poem "Nighttime, Enigma, and Nostalgia," was nominated by Switchback for the Sundress Publications' Best of the Net 2012.

A nominee for the Pushcart Prize in 2004 and again in 2006, she was the 2011 Montgomery County Poet Laureate, selected by Christopher Bursk. At the 2011 Massachusetts Poetry Festival, she was part of a collaboration of women artists and poets for the project, The Poetry Dress.

Founder of the program, Finding Our Voices: Poetry & Resilience, Amy Small-McKinney promotes the use of poetry to help others, particularly those struggling with mental health, to find their voices.

She lives in Blue Bell, PA with her husband, and is mother to a college student.