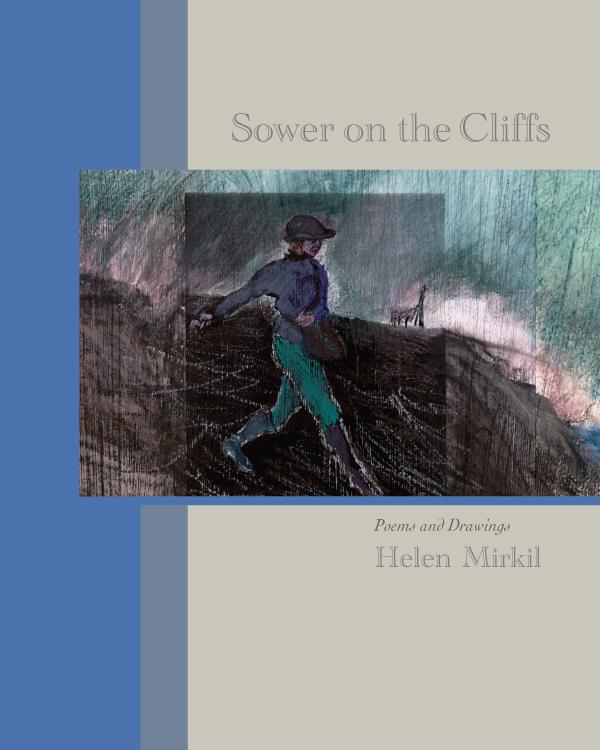 Sower on the Cliffs by Helen Mirkil
Helen's poems have appeared in Apiary, Ruah, Art Times, The Griffin, and Bucks County Writer. She has studied under Leonard Gontarek and is a member of the Montco Poet's Wordshop, a critique group founded by Joanne Leva and Grant Clauser. Helen participates in readings in the Philadelphia area.

She is also a visual artist. Helen earned a BFA from the University of Pennsylvania as well as a four-year Certificate and an MFA from the Pennsylvania Academy of the Fine Arts, with additional study in Composition at Barnstone Studios in Coplay, PA. Her paintings and drawings have been shown in New York City, The Butler Institute of American Art, and in other museums and galleries along the East Coast as well as in Wales, U.K.