Available now on Amazon (here)
and at your local bookseller!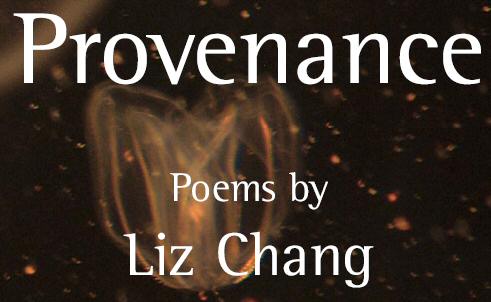 In her first collection of poetry, Liz Chang examines pieces of her life as though they were artifacts left behind by the tide: smoothed by time, partially revealed, and a bit salty. She grapples with relationships, reconsiders childhood memories, and confronts fears that one might not suffice, might not make a difference. While admitting to doubt and disappointment, her language is never bitter; she doesn't whine or thrash but observes, gently questioning her own provenance, occasionally soothing the self she's exploring and recognizing her need to connect. With directness ("I want to feel radiant / ...to push my capacity / to open to light") and charm ("I wish I were a bird stand / with my fluttering desires neatly caged / and securely bolted inside"), Chang's language and youth embrace the reader in this impressive debut.